What do airplane wings, human hearts and inkjet prints have in common? Answer: all are subject to interactions between structures and fluids. The science of fluid dynamics is driving innovation in digital printing. It is also one of the most exciting areas of scientific research today. That's why Océ cooperates with leading universities and institutes in the science of fluid dynamics.
The infographic below gives an impression of the fascinating world of fluid dynamics and how it affects our everyday life.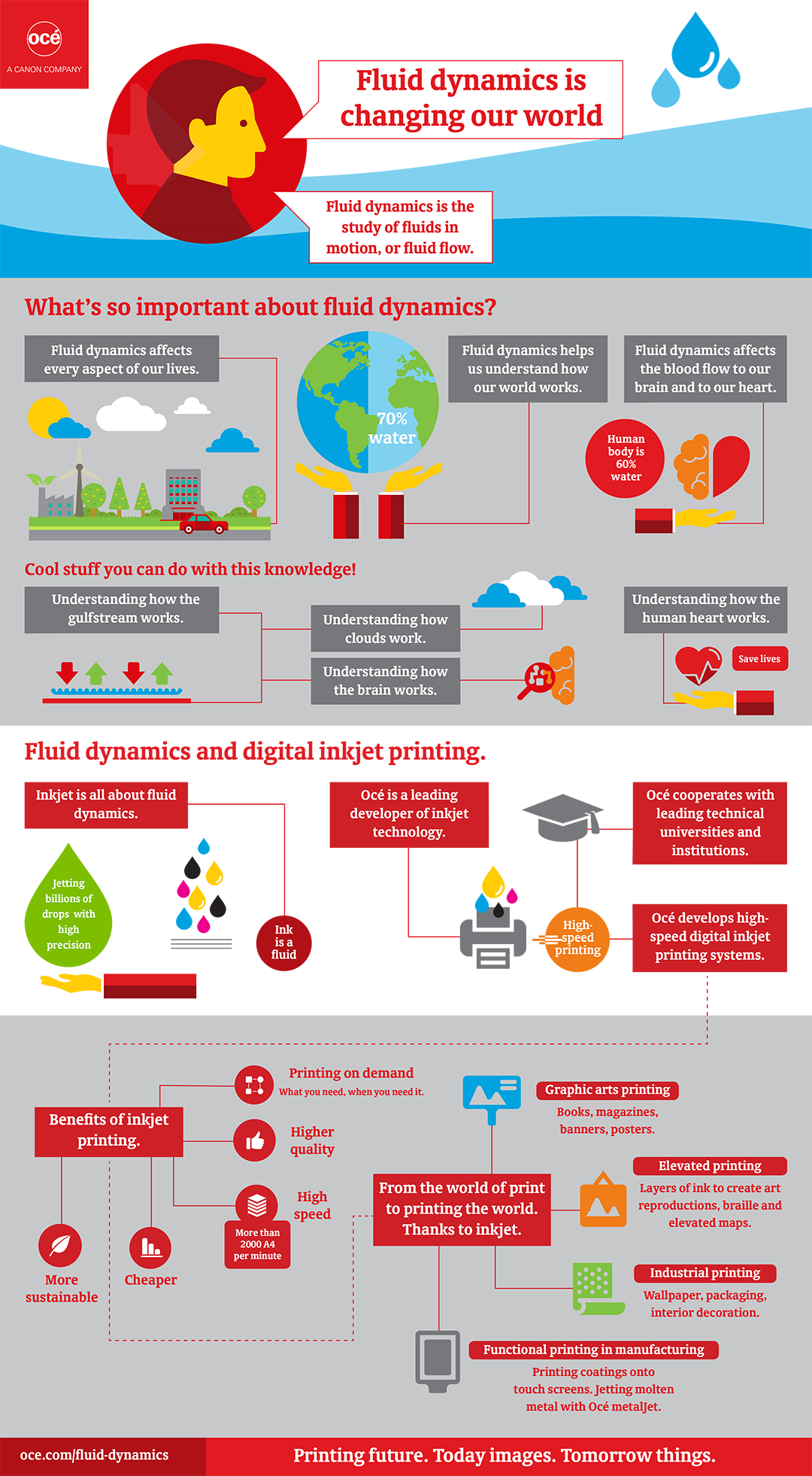 Want to know more?
Want to know more about fluid dynamics? In our special edition of INNOVATE we focus on this fascinating field of study. What are some of the fundamental questions scientists are trying to answer? How does fluid dynamics affect our everyday lives as well as the future of inkjet printing? Read all of this and more on oce.com/fluid-dynamics
Related Posts
08/09/2020
News
Canon announced the launch of its updated ColorWave and PlotWave large format printer series. Comprising three ColorWave models (3600, 3800 and 9000) and five monochrome PlotWave models (3000, 3500, 5000, 5500 and 7500).
Learn more
01/09/2020
News
Canon has launched the new Arizona 2300 series for the large format graphics market, helping customers to speed up production, improve operational efficiencies and fuel growth opportunities through new applications.
Learn more
https://cpp.canon/app/uploads/2018/05/Infographic-Fluid-Dynamics.jpg
1080
1920
Michel van der Wal
Michel van der Wal
2018-07-23 10:40:58
2019-02-18 13:31:53
Infographic: fluid dynamics is changing our world