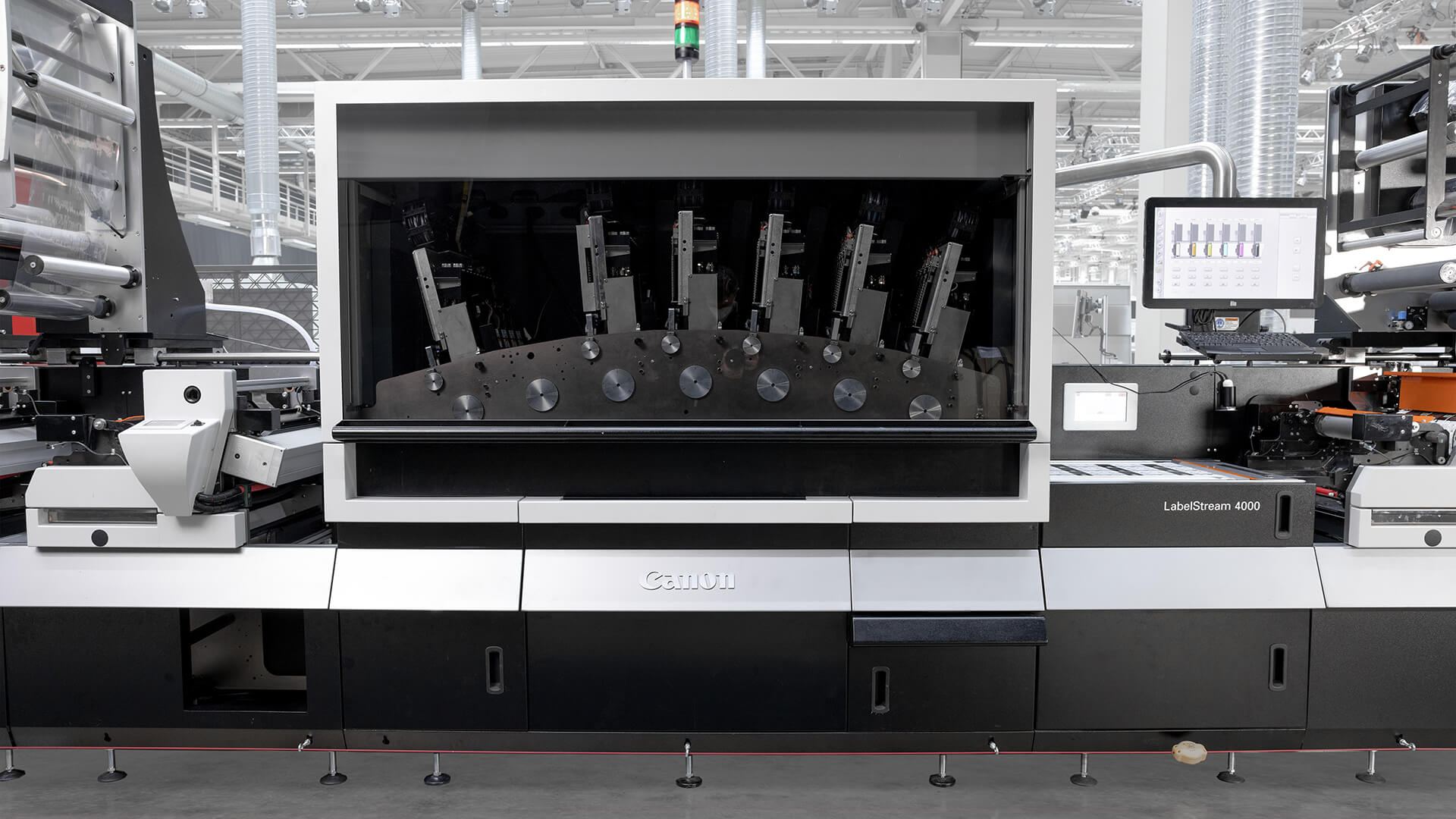 Canon has partnered with HYBRID Software, a leading provider of innovative software productivity tools for the graphics arts and packaging industry, to offer label converters an advanced front-end solution for the LabelStream 4000 series that delivers improved workflow capabilities and automation.
The LabelStream 4000 series offers an entirely open workflow structure that allows label converters to easily integrate the press into existing workflows. With the introduction of LabelStream's PDF-based front-end solution, Canon offers an additional option, with an easy upgrade path to additional HYBRID Software productivity tools, for customers requiring a cost-efficient, stand-alone front end or advanced automation features.
The LabelStream front-end builds on the fundamentals of HYBRID Software's CLOUDFLOW and is a tailored solution to enable a cost-efficient, standalone operation with a high-performance workflow based on PDF input. Functionality includes a RIP with integrated colour management, the processing of imposed PDF files, a direct connection to the LabelStream print server for automated print file routing, as well as additional customisation options for advanced workflow automation.
Walter Vogelsberger, Vice President Digital Packaging, Canon Production Printing says, "We're excited to extend our partnership with HYBRID Software with the introduction of this jointly developed front-end, which enables us to offer our customers even more reasons to integrate LabelStream into their environments. With the new LabelStream front-end, customers get a cost-efficient, production-ready solution with additional automation features for hands-free operation."
Christopher Graf, Chief Marketing Officer at HYBRID Software, comments, "Streamlined workflow processes based on open standards are key for an efficient print operation. We're thrilled to work together with Canon to help our joint customers to further extend their product and service offerings and optimize their digital label production."
Related Posts
25/08/2021
News
Canon today announces that it has reached an agreement with Cimpress, the global leader in mass-customisation, to supply its businesses in multiple locations, which reflects the strategic decision by Cimpress to continue to invest in technology, including inkjet printing, to retain its position at the forefront of the online printing industry as it continues to grow.
Learn more
29/06/2021
News
Canon today announces the launch of the new Arizona 135 GT flatbed printer, offering sign makers, print service providers and offset and screen printers, among others, a smart technology investment to fulfil new business opportunities.
Learn more
https://cpp.canon/app/uploads/2021/05/labelstream-hybrid_1920x1080.jpg
1080
1920
Pascal van Opbergen
Pascal van Opbergen
2021-05-25 20:31:23
2021-05-25 20:32:31
Canon partners with HYBRID Software to offer front-end option for LabelStream 4000 series