Wednesday 15 November, Anton Schaaf, Chief Executive Officer, and Ernst-Jan Minnema, Chief Financial Officer, signed the contract with BAM Bouw en Techniek to build Océ's new headquarters on the Lodewijk van der Grintenstraat in Venlo.
The signing of this contract is a milestone and marks the conclusion of a thorough tender process. This is an important step toward the actual construction work. The first construction activities at the building site are not yet visible. It is common practice for a project of this size to start with a digital construction phase, followed by the actual construction, which will start in May 2018. Total building time is 18 months.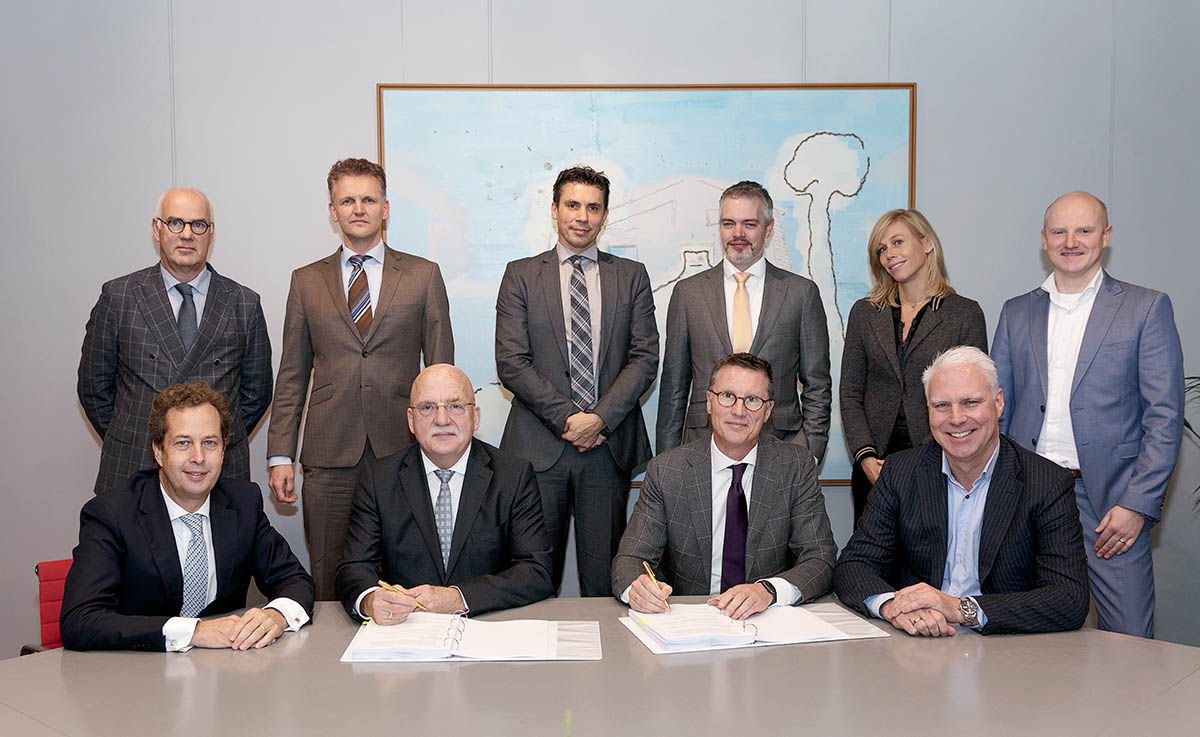 "We are pleased to confirm our cooperation with BAM today, and we are confident that BAM is the right partner for this building project," says Anton Schaaf.
Erik Moleman, director Projects BAM Bouw en Techniek: "We are proud to receive the trust of Océ and the opportunity to realize this ambitious plan. We use advanced technology to first build this project digitally. So when we start with the actual construction, we are 100% sure that the building will meet all expectations."
About Océ
Océ, founded in 1877, is a global leader in digital imaging, industrial printing and collaborative business services. Océ's mission is to accelerate new digital print technologies and transform them into local printing products and services for blue-chip multinationals around the globe and creative studios around the corner. A Canon Group Company, Océ operates a vast global network of R&D centers to connect emerging digital print technologies to future markets. Océ is headquartered in The Netherlands, in the heart of Europe's hi-tech corridor.
Related Posts
08/09/2020
News
Canon announced the launch of its updated ColorWave and PlotWave large format printer series. Comprising three ColorWave models (3600, 3800 and 9000) and five monochrome PlotWave models (3000, 3500, 5000, 5500 and 7500).
Learn more
01/09/2020
News
Canon has launched the new Arizona 2300 series for the large format graphics market, helping customers to speed up production, improve operational efficiencies and fuel growth opportunities through new applications.
Learn more
https://cpp.canon/app/uploads/2018/03/oce-new-hq.jpg
1080
1920
Michel van der Wal
Michel van der Wal
2017-11-15 16:15:04
2018-10-03 10:27:41
Contract signed: BAM will build Océ's new HQ