proCARE after-sales service programme available worldwide for Arizona and Colorado customers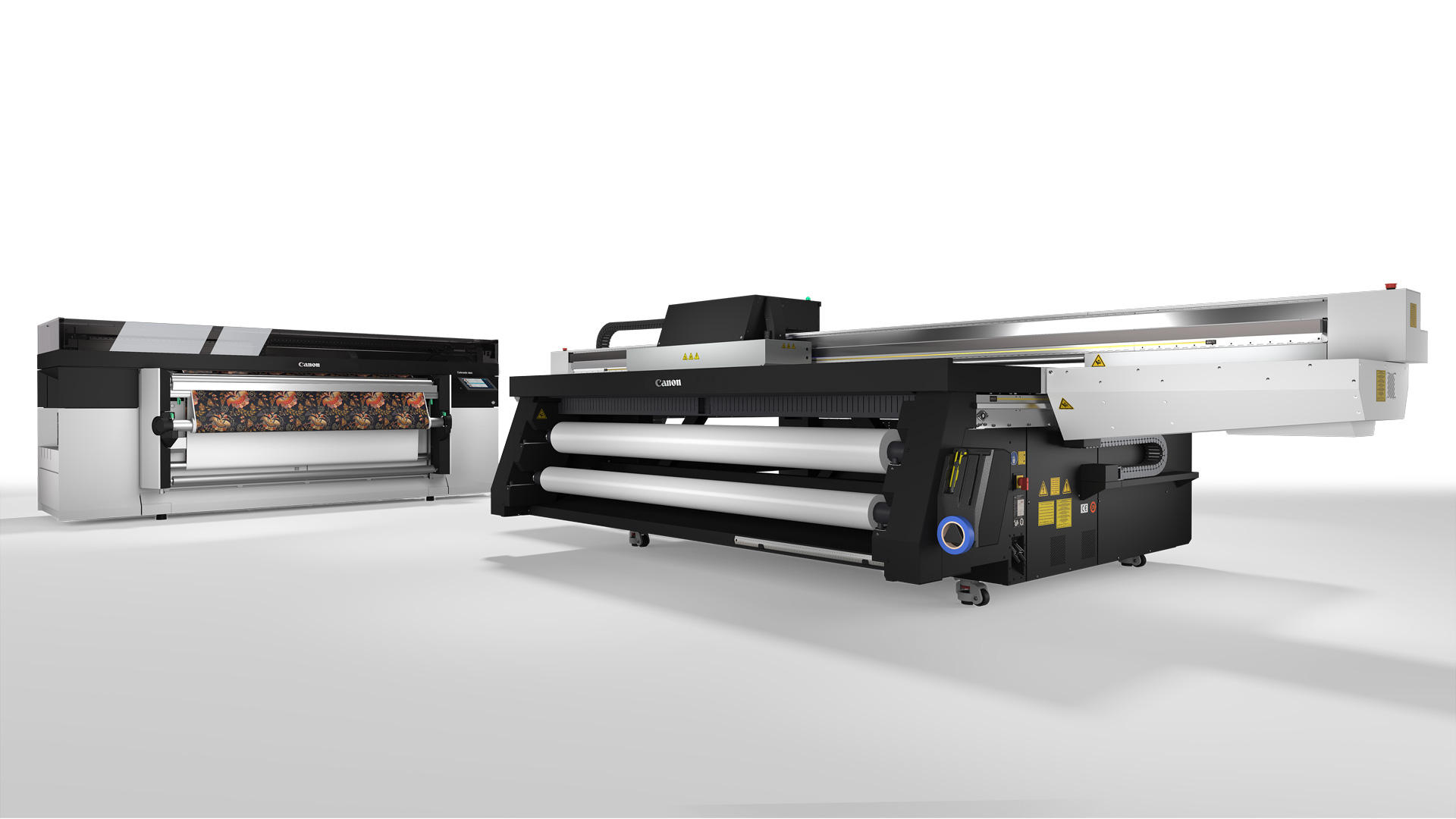 Canon has extended the coverage of its proCARE after-sales service programme for its full Large Format Graphics portfolio and it's now available for all customers worldwide. Designed for users of the award-winning Arizona flatbed and roll-to-roll Colorado, print service providers and print factories can now benefit from maximised uptime and full cost transparency. By providing on-site support with the fastest response times, and with parts, labour and travel time, preventive maintenance and remote support all included, Canon's customers benefit from the highest return on investment and continuous production uptime at the highest and most consistent output quality.

proCARE contracts are available for 36, 48 and 60 months, with the option to extend for 12 or 24 months after the initial contract has ended. Additional support options include premium rapid onsite response and print head replacement. proCARE for both the Arizona and Colorado series is available via Canon Certified Partners or directly from Canon for customers across the globe, offering a consistent and transparent service concept for customers with production in multiple regions.
Because downtime is not an option
Arizona and Colorado series printers are designed for optimal productivity with minimal operator intervention and manual maintenance. The proCARE service programme extends this philosophy, giving customers the added confidence to always deliver. This means print service providers and print factories can focus on what matters most – exceeding client expectations for quality, delivering within tight turnaround times, growing their business and increasing profits.
Michele Tuscano, European Production Partner & LFG Direct Sales Director, Canon EMEA comments, "Our Arizona flatbed family is the benchmark for the industry and our Colorado roll-roll printer series is gaining market share quickly due to its unique UVgel technology. In 2021, we surpassed the milestone of more than 10,000 Arizona and Colorado printers in the field worldwide. Since the introduction of Colorado proCARE in 2020 in EMEA, more than 95% of our customers' Colorado's have connected to our On Remote Service data intelligence system. Similarly, more than 70% of our customers benefit already from a full-service contract and 80% of those have chosen a 60-month proCARE contract, minimising their total cost of ownership."
He continues, "We were receiving more and more requests from global partners and global customers for a consistent, easy and compelling worldwide after-sales service concept as that is vital to their business. With Arizona and Colorado proCARE, we now offer a global after-sales service programme tailored to the needs of all our customers. They know they have technology they can rely on and a solutions partner who will always be at their side to help them deliver."
Related Posts
12/08/2022
Security
This page lists the status of Canon Production Printing products and services regarding the potential impact of OpenSSL vulnerabilities [CVE-2022-2068 and CVE-2022-2274]
Learn more
10/08/2022
News
Canon ColorStream 6000 printers produced 67 million official ballot papers in time for the national and local elections in the Philippines on 9th May 2022. This goal was achieved following the installation of two additional ColorStream printers to cope with the increase in demand and to meet production deadlines.
Learn more
https://cpp.canon/app/uploads/2022/03/lfg-portfolio_1920x1080.jpg
1080
1920
Pascal van Opbergen
Pascal van Opbergen
2022-03-15 10:05:37
2022-03-15 11:02:52
proCARE after-sales service programme available worldwide for Arizona and Colorado customers