For environments where anyone may need to print a complex, large format technical document at any time, the PlotWave 7500 offers excellent quality and robust versatility, without hassle: easy printing, with intelligent automation for impressive results every time.
Unique results, unique technologies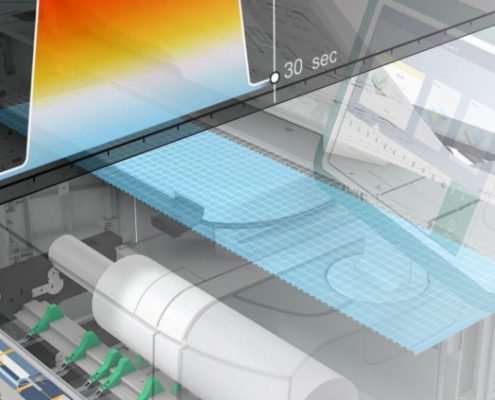 Get printing fast thanks to instant-on printer availability and virtually no warm-up time.
SmartShield: Integrated printing security
Our market-leading Large Format printers address the security concerns of technical document users who handle confidential customer data.
SMARTshield is a suite of security features embedded in the total print workflow of the latest PlotWave and ColorWave systems. Designed to keep your systems safe: today and in the future. It features multiples security measures designed to keep data and information safe from unwanted eyes. With SMARTshield, all your security risks in every stage of the workflow process are addressed.
To get more information about pricing and availability in your area, use the button. This will lead you to your local Canon website.