Dutch prime minister proudly presents Océ reproduction of Girl with a Pearl Earring to Indian counterpart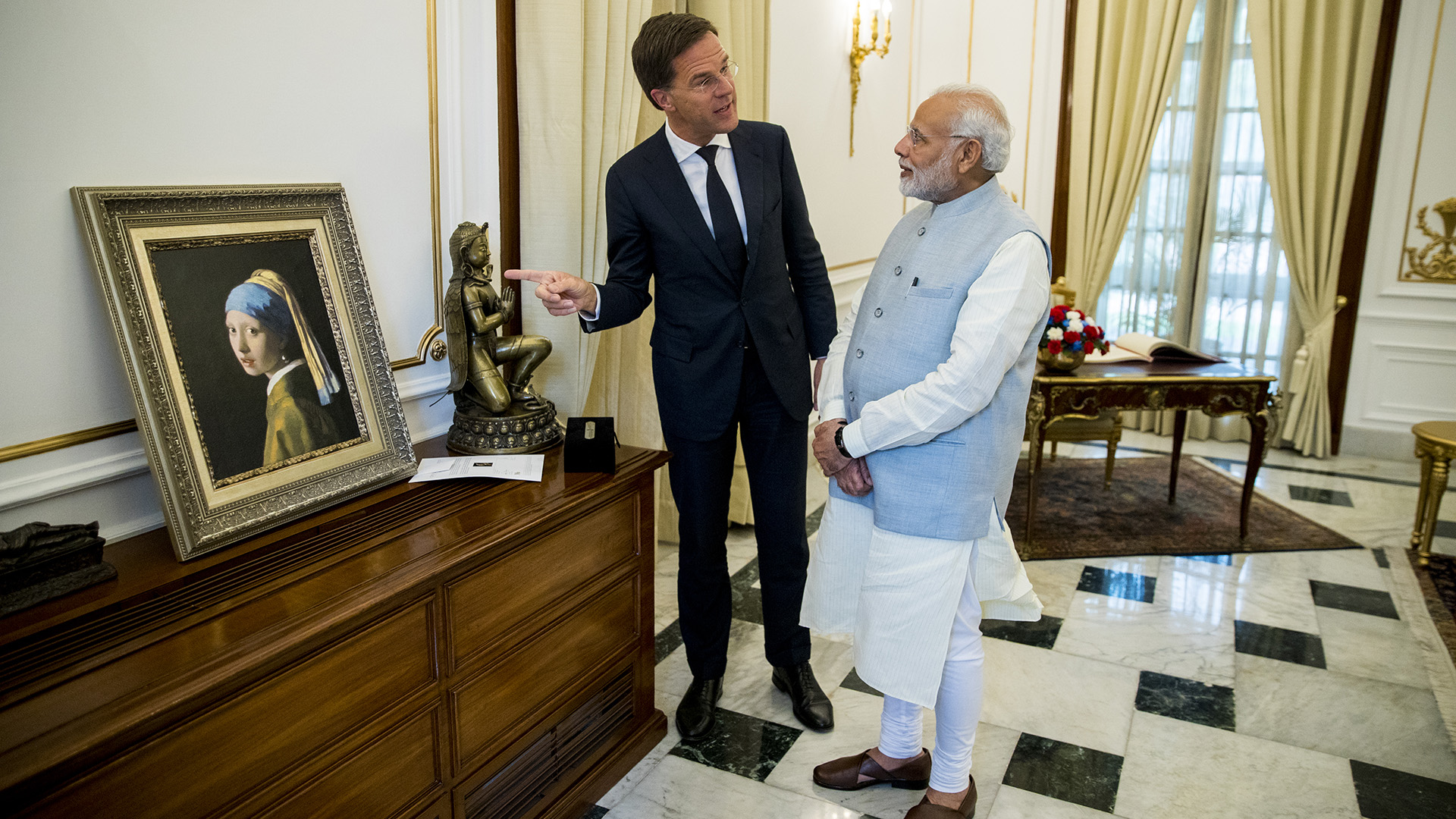 Dutch prime minister Mark Rutte, while on a trade mission to India, offered the famous Dutch painting Girl with a Pearl Earring by Johannes Vermeer to his Indian counterpart Narendra Modi. But naturally it wasn't the original painting. It was a reproduction created with the Océ elevated printing technology.
With this technology, the texture of the original painting is recreated by jetting layers of ink on a surface. The brushstrokes are visible and tangible. In fact, these recreations are so close to the original that the Mauritshuis recently used one of them to temporarily replace the original Girl with a Pearl Earring while the original was taken down for research.
Photo: Johannes Vermeer, Girl with a Pearl Earring, c. 1665, part of collection of Mauritshuis, The Hague
Related Posts
23/04/2018
News
Océ is working with TNO and NextDent on a 3D-printing approach for artificial teeth that look like the real thing.
Learn more
18/04/2018
News
NEMO and Océ announce today that they have entered into a partnership. As one of the top Dutch investors in research and development, Océ-Technologies B.V. aims to make scientists enthusiastic about technology. Océ supports NEMO in making academic knowledge accessible to a wide audience.
Learn more
https://cpp.canon/app/uploads/2018/05/rutte-girl-with-pearl.jpg
1080
1920
Michel van der Wal
Michel van der Wal
2018-05-28 13:44:15
2018-05-28 13:44:15
Dutch prime minister proudly presents Océ reproduction of Girl with a Pearl Earring to Indian counterpart