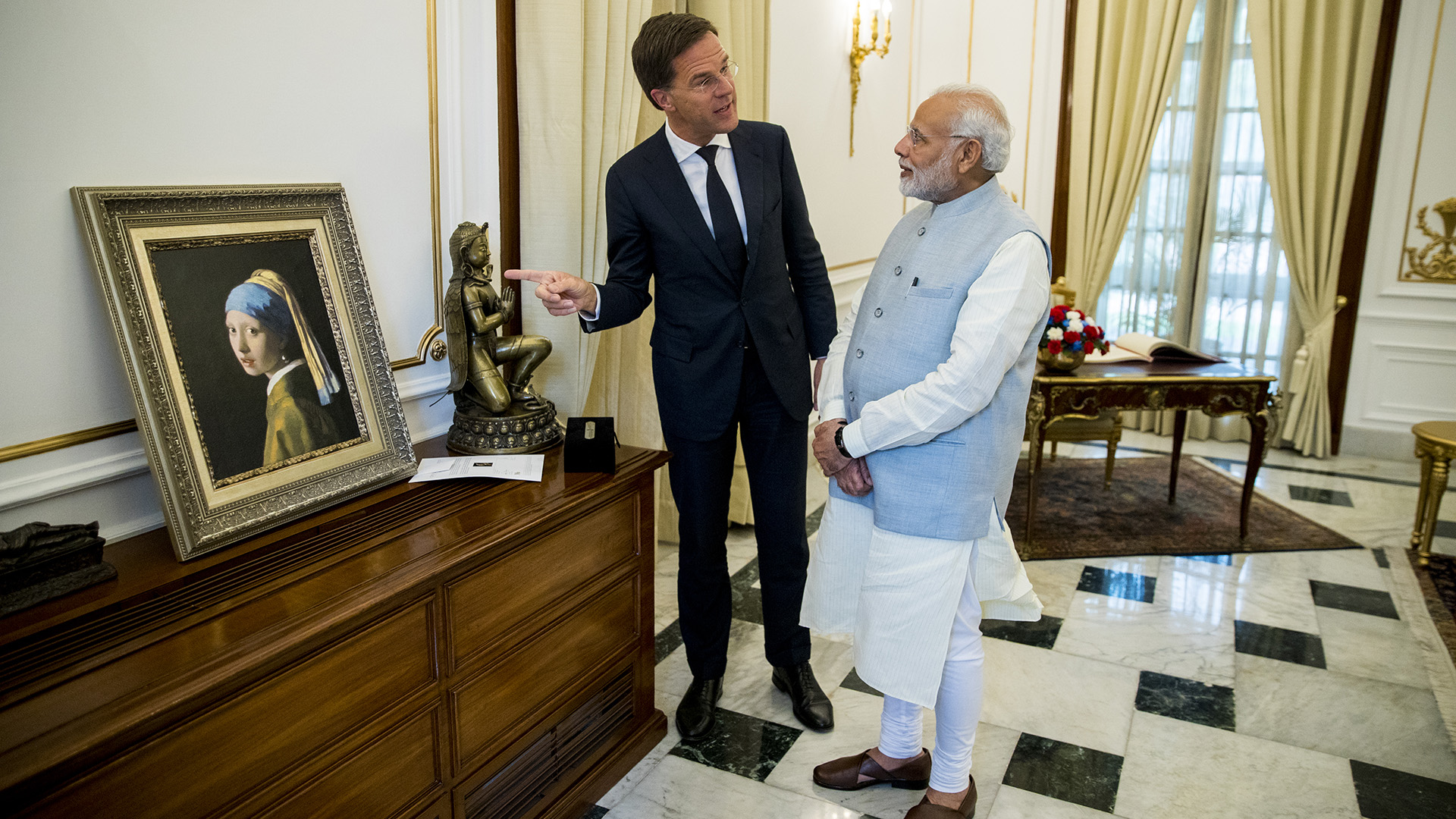 Dutch prime minister Mark Rutte, while on a trade mission to India, offered the famous Dutch painting Girl with a Pearl Earring by Johannes Vermeer to his Indian counterpart Narendra Modi. But naturally it wasn't the original painting. It was a reproduction created with the Océ elevated printing technology.
With this technology, the texture of the original painting is recreated by jetting layers of ink on a surface. The brushstrokes are visible and tangible. In fact, these recreations are so close to the original that the Mauritshuis recently used one of them to temporarily replace the original Girl with a Pearl Earring while the original was taken down for research.
Photo: Johannes Vermeer, Girl with a Pearl Earring, c. 1665, part of collection of Mauritshuis, The Hague
Related Posts
01/04/2020
News
We would like to assure our customers, suppliers and partners that Canon Production Printing is monitoring the COVID-19 situation very closely and taking a full range of precautionary measures in line with the recommendations from the relevant government authorities.
Learn more
14/01/2020
Local news
In October 2019 the "Océ-loop" was organized for the 22nd and last time.
Learn more
https://cpp.canon/app/uploads/2018/05/rutte-girl-with-pearl.jpg
1080
1920
Michel van der Wal
Michel van der Wal
2018-05-28 13:44:15
2018-05-28 13:44:15
Dutch prime minister proudly presents Océ reproduction of Girl with a Pearl Earring to Indian counterpart