LabelStream 4000 series upgrades print quality and performance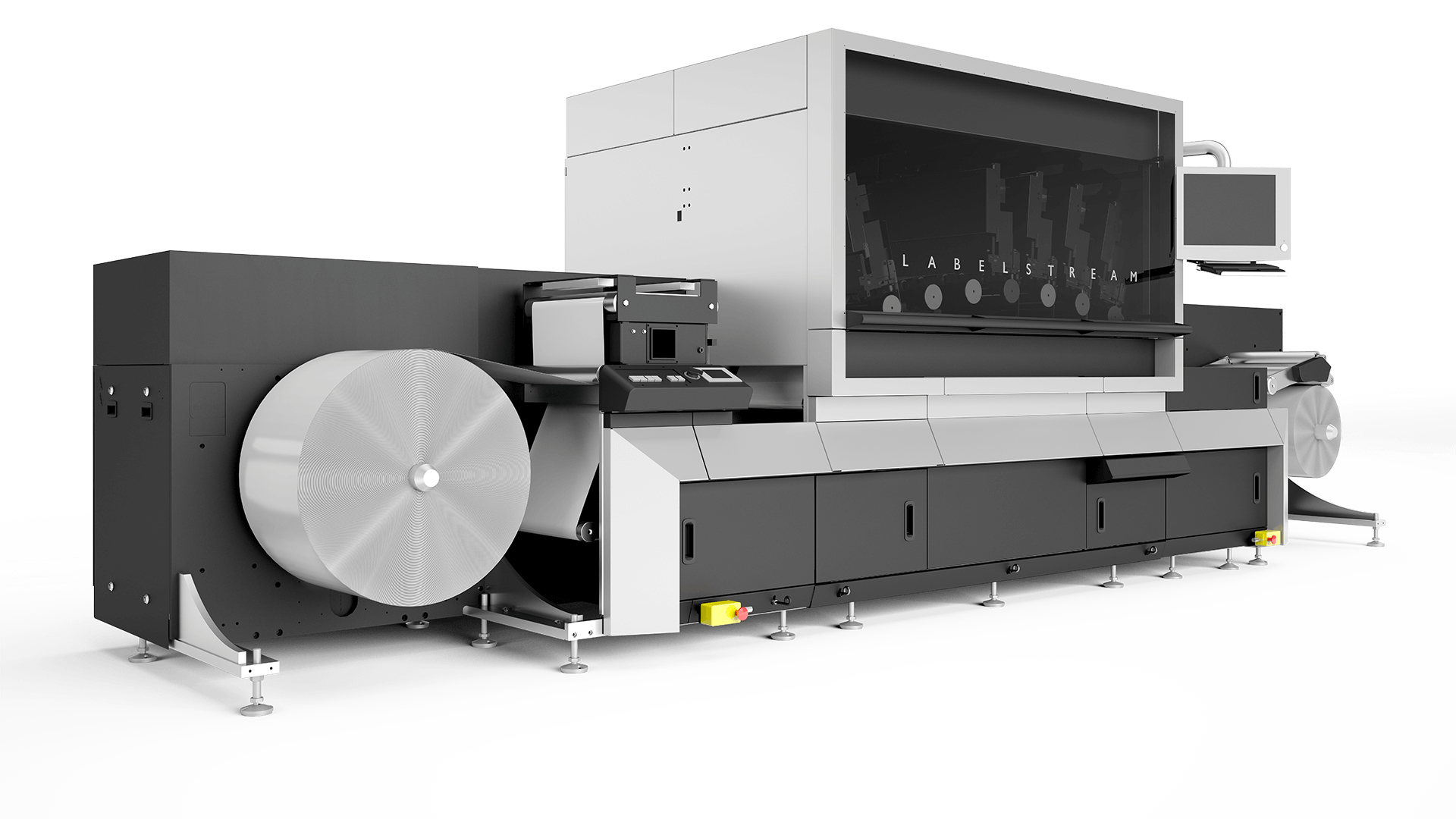 Canon, world leader in imaging solutions, announces new print modes and performance upgrades for its highly versatile LabelStream 4000 series. Print resolutions of up to 1080 dpi and print speeds of up to 75 m/min allow label converters to expand their application range while increasing throughput and minimizing turnaround times. The new top speed in combination with a 16" digital print width result in an industry-leading productivity of up to 1845 m² per hour.
The LabelStream 4000 series, an industrial-scale 4- or 5-colour UV inkjet press (CMYK and White) targeted at the production of self-adhesive labels, now offers three different print modes: Quality, Performance and High Density. Label converters can choose the right combination of quality and efficiency for the profitable production of short to medium runs. The press is available as a digital-only reel-to-reel configuration and can expand to a full hybrid configuration with a custom mix of additional flexo, embellishment and finishing units, turning it into a fully integrated single-pass label conversion line to meet various demands and budgets.
Crit Driessen, VP and Head of Digital Packaging, comments: "Since the launch of the LabelStream 4000 series in 2018, we have been actively driving the quality and performance of the technology to boost productivity and to support customers in addressing a broader range of self-adhesive labels. The latest improvements follow Canon's philosophy to provide efficient inkjet production solutions for highest net output in all markets served."
Improved print modes for quality and productivity choices
The newly introduced Quality mode offers a resolution of 720 x 1080 dpi at a print speed of 50 m/min, enabling excellent reproduction of fine details, smooth tones, vibrant colours and solid areas for a wide range of label designs and substrates. A single-pass opacity White of >73% matches conventional flexo technologies. Together with the highly pigmented LabelStream inks and the high ink laydown capabilities of the advanced Xaar 2001 printhead technology, the new print mode can reproduce a Pantone colour gamut of 94% with CMYK.
With the improved Performance mode, which attains a top print speed of 75 m/min at a resolution of 720 x 720 dpi, label converters can achieve maximum throughput and production efficiency supported by a White opacity of >65%. In combination with the 16-inch print width, the LabelStream 4000 series delivers industry-leading productivity of up to 1,845 m²/hour – and its high level of integration and automation, short make-ready times and excellent reliability ensure this speed is leveraged when combined with analogue components to form a fully integrated conversion line.
For label converters seeking the White opacity of conventional rotary screen printing, High Density mode is the right choice:  Providing a one-pass digital White opacity of up to 80%, the mode offers a cost-efficient alternative to lengthy set-up processes and expensive screens. The choice of white opacities at different print speeds enables users to balance application costs and quality for the most profitable production.
On show at LabelExpo 2019
The LabelStream 4000 series will be on show at LabelExpo Europe in Brussels, Belgium, from September 24 – 27, 2019.
Related Posts
08/04/2022
Security
This page lists the status of Canon Production Printing products regarding Spring4shell vulnerability.
Learn more
04/04/2022
News
Canon Production Printing and Canon Inc. today announce the acquisition of UK-based packaging converting equipment manufacturer Edale, with the aim of strengthening Canon's label and packaging business, and creating opportunities for future developments.
Learn more
https://cpp.canon/app/uploads/2018/05/03_LABELSTREAM-8_Digital_only_keyvisual_v02_9933x7015_Transparant_Shadow_1920x1080_optimized.png
1080
1920
Pascal van Opbergen
Pascal van Opbergen
2019-07-10 15:09:04
2019-11-28 10:05:05
LabelStream 4000 series upgrades