Océ Set for Bright Printing Future in Oceania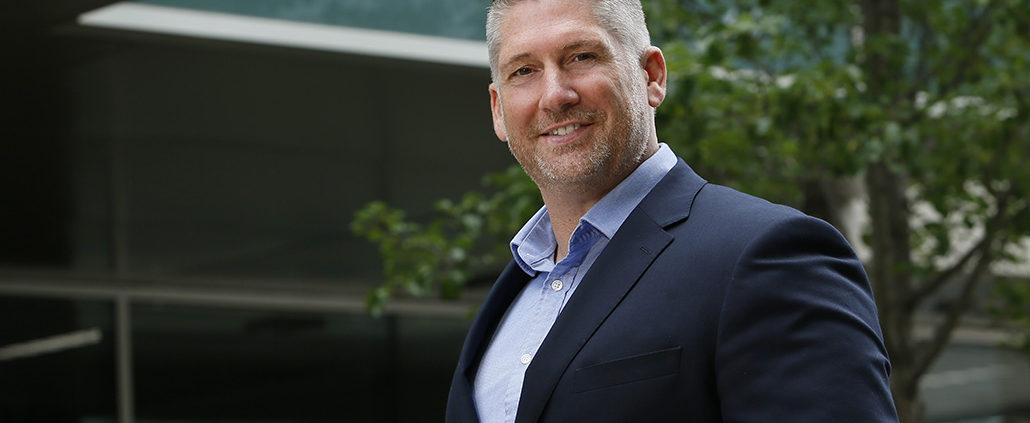 As the new year begins, so too does a new era for Océ, with the company's Oceania operation going to market directly as of January 1, 2018.
Craig Nethercott, who was appointed Managing Director of Océ Oceania mid last year, says the newly carved-out entity is now fully operational with national team set to support the company's customer base with a renewed passion and expertise, backed by deep industry experience and the stability that comes with being a Canon company.
"This change in our go-to-market strategy will allow us to engage more closely with our customers and place a greater focus on the specialised professional print market," Nethercott said today.
"Oceania is a unique region which is strategically important for us. This change makes us more responsive and agile, and better able to help our customers become more efficient and prosperous, not only through investment in the right new technologies, but by providing enhanced service and support, and a direct channel back to Océ R&D through our consultative approach."
Over the past 140 years, Océ has built a reputation for innovation, quality and engineering excellence which today is arguably without equal in the digital print and imaging space. In 2009, the company was acquired by Canon, in a move which Nethercott says has been enormously positive.
"By marrying the renowned Océ passion and ingenuity with Canon's deeper resource base, we have been able to really push ahead with our innovation agenda and deliver a range of industry-leading products to the market," he says.
Océ will be taking over the marketing, distribution and service for the Océ branded wide format and production inkjet  range from Canon, including the ColorStream/ProStream continuous feed inkjet series, the ColorWave series high-speed wide-format family, the VarioPrint i300/i200 series sheet-fed inkjet systems, the Arizona 6100 flatbed series and the  flagship Colorado 1640 64" roll-to-roll printer, the first to feature Océ's revolutionary UVgel technology, launched in 2017.
"Australia and New Zealand have embraced these technologies, possibly because the smaller market size here means that businesses simply have to be more flexible and innovative," Nethercott says. "We are constantly inspired by the way our customers push the boundaries of their Océ technology, and remain committed to supporting them with product evolution and revolution. Our ANZ clientele is now just one step removed from our R&D centre, so their questions, issues and feedback can and will have a direct impact on the future directions of Océ's digital print solutions."
Service, too, is a key, he says. "While the first sale may be due to the skill of the sales staff, subsequent sales unquestionably rest on the quality of service and support. That's an adage we've really taken to heart, investing in our own team of factory-trained specialists, many of whom have more than 20 years' experience with Océ equipment, rather than using contractors. That means our clients can rely on us for the advice, support and assistance they need to keep their businesses productive and profitable."
Now, after a short break over Christmas, it's down to work for the newly-badged Océ team, and Nethercott says they're focused, revitalised and positive about the future.
"There's a real passion and energy within Océ that I've rarely found replicated elsewhere, and it's certainly evident in the team here," he comments, "I think our customers will really notice that as they connect more closely to the company and its unique DNA."
Océ Australia is headquartered at Unipark 195 on Wellington Road at Clayton in Melbourne, with offices around Australia and a network of dealers across New Zealand. The company can be contacted on +61 1300 363 440 or via the website www.oce.com.au
About Craig Nethercott
Craig Nethercott joined Océ in the Oceania region with more than 18 years' experience in the print industry, having held several senior positions in Canon and Océ in the UK where he worked across various business functions including sales, services and marketing. Nethercott began his career in the production printing industry, and was previously Director of the Commercial Print Group at Canon UK and Ireland for more than nine years – focusing on cross-functional capabilities, talent development, and strategic planning.
The world of imaging is changing radically
Founded in 1877, Océ is a global leader in digital imaging, industrial printing and collaborative business services. Océ's mission is to accelerate new digital print technologies and transform them into local printing products and services for blue-chip multinationals around the globe and creative studios around the corner. A Canon Group Company, Océ operates a vast global network of R&D centers to connect emerging digital print technologies to future markets. Océ is headquartered in The Netherlands, in the heart of Europe's hi-tech corridor.
Related Posts
12/07/2018
News
In May 2018, the Dutch magazine Technisch Weekblad published their yearly R&D Top 30 for companies in the Netherlands. The top R&D investor in the Netherlands is ASML. Philips takes the second place. The list is rounded off with Océ at number 10.
Learn more
18/04/2018
News
NEMO and Océ announce today that they have entered into a partnership. As one of the top Dutch investors in research and development, Océ-Technologies B.V. aims to make scientists enthusiastic about technology. Océ supports NEMO in making academic knowledge accessible to a wide audience.
Learn more
https://cpp.canon/app/uploads/2018/01/Craig_Nethercott.jpg
589
1030
Michel van der Wal
Michel van der Wal
2018-01-29 11:29:45
2018-01-29 11:31:06
Océ Set for Bright Printing Future in Oceania