Canon Pushes Performance Of Successful varioPRINT iX-series With New Software Release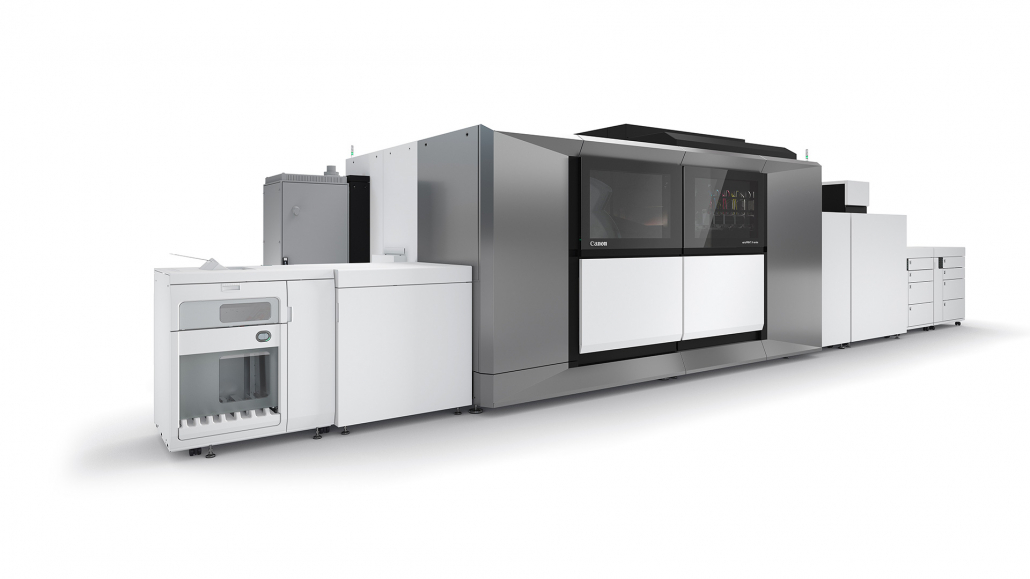 HUNKELER INNOVATIONDAYS, Switzerland, 27TH February 2023 – Since its launch in 2020, the Canon varioPRINT iX-series sheetfed inkjet press has proven its value as a high-quality, highly reliable production system for its users, with 275 global orders and installations and 30% of all varioPRINT iX users worldwide opting for a second press or more. In line with Canon's focus on innovation through rigorous research and development, and in close collaboration with customers, Canon is launching a new release to the successful series, enabling the varioPRINT iX-series to deliver even higher performance in terms of image quality, efficiency and productivity.
The varioPRINT iX-series offers a high level of automation and multiple efficiency features that support PSPs in saving labor costs and reducing maintenance activity, resulting in an improved return on investment and cost efficiencies. Its innovative iQuariusIX ink and printing technology deliver high output quality, achieving a 91% reproduction of Pantone spot colors, which has been verified by certifications from Fogra and Idealliance.
varioPRINT iX users have also reaped the benefits of its media versatility. With more than 1,000 approved substrates, including standard offset coated, uncoated and creative media, varioPRINT iX-series customers have been printing a wide range of applications, ranging from brochures, premium direct mails and books, to flyers and calendars. With the fastest print speed in its class, unparalleled productivity and a proven uptime of over 90%, the top ten varioPRINT iX-series users are printing, on average, over six million images per month.
Richard Kampert, Managing Director at the Dutch commercial online printer, Kampert-Nauta comments, "Since we installed our first varioPRINT iX3200, we've been very impressed with the high print quality and productivity we've been able to achieve, especially when printing on thicker substrates for our greeting cards, for example. And as our online business generally requires quick turnarounds, the high uptime of the varioPRINT iX has also been an important benefit for us. We therefore increased the volume we were printing on the iX, generated from new business and moving small jobs from our offset presses. As a result, we needed to invest in a further device to fulfil the increasing demand and made the decision to install a second varioPRINT iX3200 on our premises in 2022. Looking to the future, we see inkjet as the technology that is going to best meet our needs —producing great quality on a wide range of stocks and being very reliable and cost-efficient, it really has everything a commercial printer requires"
Setting a new benchmark for quality, productivity and efficiency
Listening closely to customer requirements and with its focus on continuously pushing the boundaries, Canon is launching a new software release R4.3, which delivers an exceptional level of image quality, efficiency and productivity. It gives customers the ability to bring the advantages of short-run or personalized digital printing to even more applications, such as demanding premium direct mail and high-quality, image-rich books. This is achieved through a new, automatic image quality verification system, which scans every sheet to check the quality and dynamically makes system adjustments as needed.
Other performance advances include the automatic customer media validation process (MVP) for the easy set-up of new media with the support of a wizard, as well as improved detection of potential multi-sheet feeds in the paper input module (PIM), which diverts detected sheets to the sentry bin. No operator intervention is required and production continues uninterrupted.
The update also brings a host of workflow benefits with the Canon PRISMAsync controller such as SMB hot-folder support, subset support via JDF, media handling for two-sided media with different front/back treatment and improved encrypted disk support.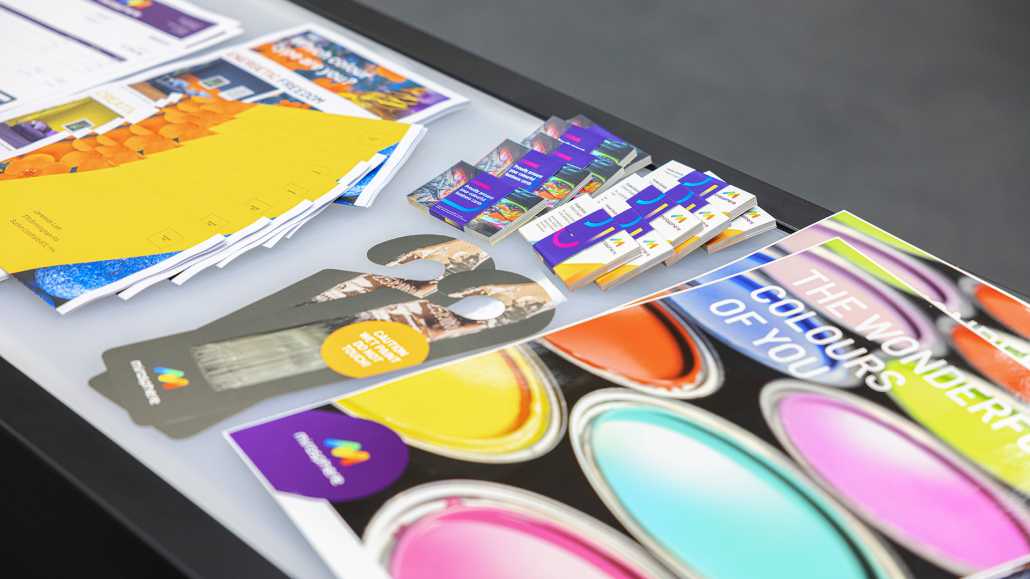 Peter Wolff, Chief Marketing Officer and Senior Vice President, Canon Production Printing, comments, "Due to its high quality and exceptional productivity, even on heavy media up to 350 gsm, the varioPRINT iX has proved to be a popular investment option within the commercial print market and feedback from customers has been extremely positive. As with all our technologies, we are continuously investing in research and development to ensure they are delivering to their maximum and supporting users with their changing needs, enabling them to future-proof their businesses. Both existing and new users will now benefit from the new benchmark we are setting in high-quality, efficient and productive print manufacturing with release R4.3."
The software-driven release is retrofittable to all varioPRINT iX devices and will be rolled out to our customers starting in March 2023.
To find out more about the Canon varioPRINT iX-series, visit: https://cpp.canon/products/varioprint-ix-series/
Related Posts
30/03/2023
News
30th March 2023 – Canon today launches the new Colorado M-series, a modular 1.6m roll-to-roll printer with two speed configurations and now also with Canon UVgel white ink, boosting the printer's unmatched productivity and substantially expanding the range of applications that customers can create.  Retaining Colorado's industrial build quality, the new M-series design is based […]
Learn more
27/02/2023
News
HUNKELER INNOVATIONDAYS, Switzerland, 27TH February 2023 – Canon today announces the launch of the ProStream 3000 series, the next generation of its high-speed, web-fed inkjet presses for commercial print. Built on the established ProStream technology platform, the new ProStream 3000 series delivers consistent offset print quality at industrial speed on a wider selection of substrates […]
Learn more
https://cpp.canon/app/uploads/2023/02/varioPRINT-iX_left-angle_1920-1080.jpg
1080
1920
Pim Odekerken
Pim Odekerken
2023-02-27 09:51:09
2023-02-27 09:51:09
Canon Pushes Performance Of Successful varioPRINT iX-series With New Software Release