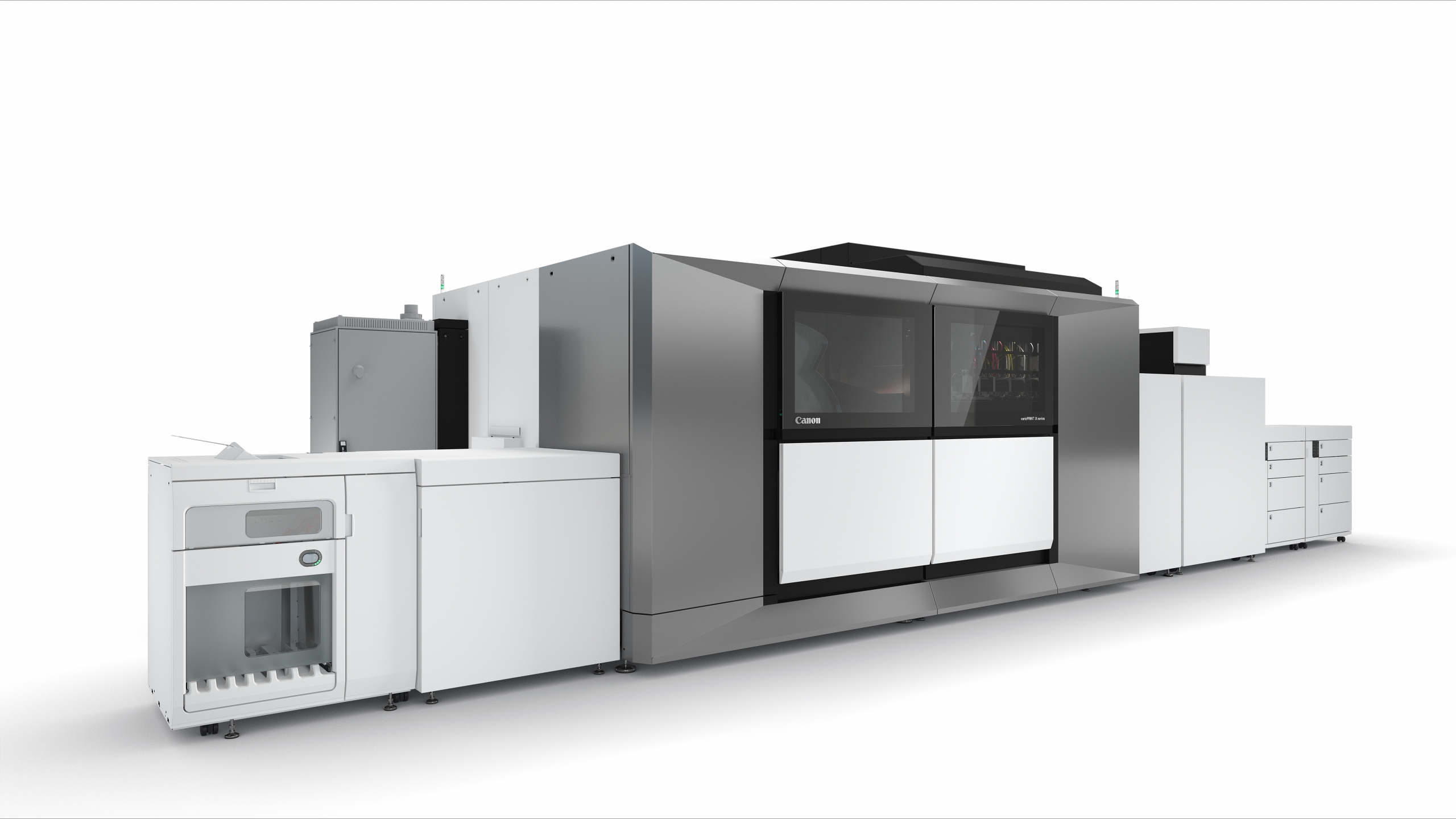 Canon today announces that it has reached an agreement with Cimpress, the global leader in mass-customisation, to supply its businesses in multiple locations, which reflects the strategic decision by Cimpress to continue to invest in technology, including inkjet printing, to retain its position at the forefront of the online printing industry as it continues to grow.
The businesses within Cimpress' portfolio include such online printing powerhouses as Vistaprint, Pixartprinting, Drukwerkdeal, WIRmachenDRUCK and Druck.at, which operate as design, marketing and print partners to millions of businesses around the world.
Robert Keane, Cimpress' founder and CEO comments, "Cimpress businesses relentlessly focus on innovation, quality and efficiency improvements that enable us to serve our customers well. A key investment area for us is printing technology and we believe inkjet technology has an important role to play, bringing flexibility, efficiency and a positive step to reduce waste, contributing to the achievement of our sustainability goals."
Christian Unterberger, Chief Operating Officer & Member of the Executive Board Canon Production Printing, comments, "Inkjet development has reached a level of maturity that allows print service providers to achieve high productivity, cost-efficiency and return on investment without having to compromise on quality. High speed inkjet technology enables printers to take the next steps towards the digitalisation of their print business. Industrial-scale productivity, print quality that matches offset and access to automated digital workflow, are all key reasons for print businesses to invest in growth today and beyond.
Since the launch of the varioPRINT iX-series in April 2020, Canon has seen an increase in sales of its B3 sheetfed inkjet presses. Joining the existing VarioPrint i-series product family, the varioPRINT iX-series has proven to be a compelling investment option for commercial print customers and online printers thanks to its outstanding offset-like quality, highly reliable throughput and sheetfed application flexibility.
Canon built on its proven successes in the continuous feed market with the launch of the high-speed ProStream 1000 and 1800 presses. With maximum speeds of 80m/min (ProStream 1000) and 133m/min (ProStream 1800), the printer series has been recognised for reaching the highest resolution and print quality of any digital printing press at that speed, enabling customers to achieve maximum performance.
To find out more about Canon's leading inkjet solutions, visit:
Continuous Feed: https://cpp.canon/products-technologies/continuous-feed/
Related Posts
16/12/2021
News
Canon today announces that Etica`s, part of the Samorani Group, has installed the first LabelStream 4000 series digital label press in Italy and the first in that country in a hybrid configuration, which turns the LabelStream into a fully integrated, single-pass label conversion line.
Learn more
12/10/2021
News
Canon today announces that it has received from PRINTING United Alliance four Pinnacle Product Awards for its Colorado 1630 UVgel roll-to-roll printer and its Arizona 1380 GT, Arizona 2380 GTF and Arizona 2380 XTF flatbed printers, and two Pinnacle InterTech Awards for its Canon UVgel 460 Ink technology and Canon Arizona FLOW technology.
Learn more
https://cpp.canon/app/uploads/2021/08/varioPRINT-iX-series_Left_View-1-scaled.jpg
1440
2560
Luuk Kempen
Luuk Kempen
2021-08-25 11:10:01
2021-08-27 12:52:22
Cimpress invests in Canon technology to maintain leadership position in growing online printing industry