New Modular Canon Colorado M-series Roll-to-Roll Printer Brings Scalable Speed and Easy-care White Ink Option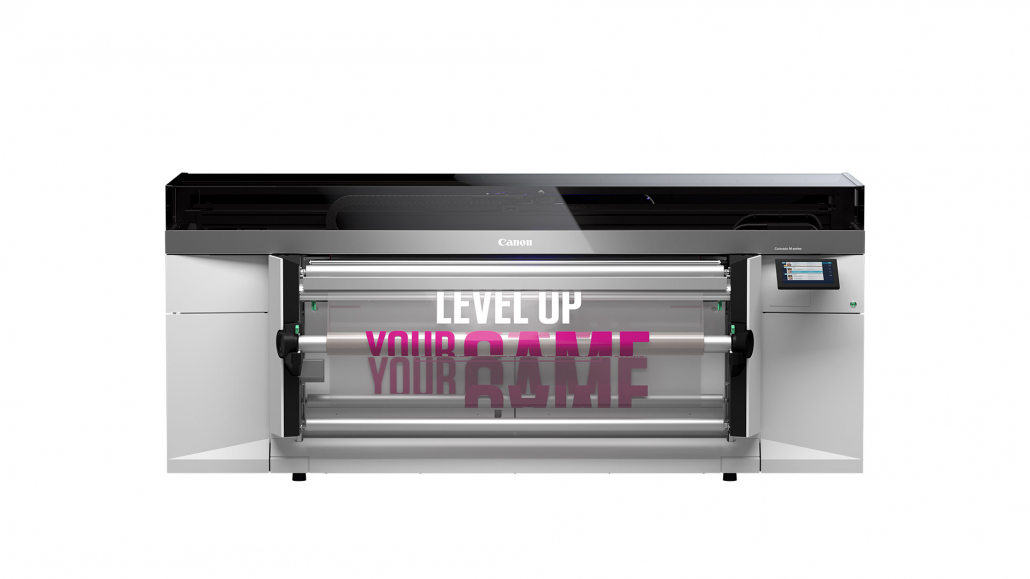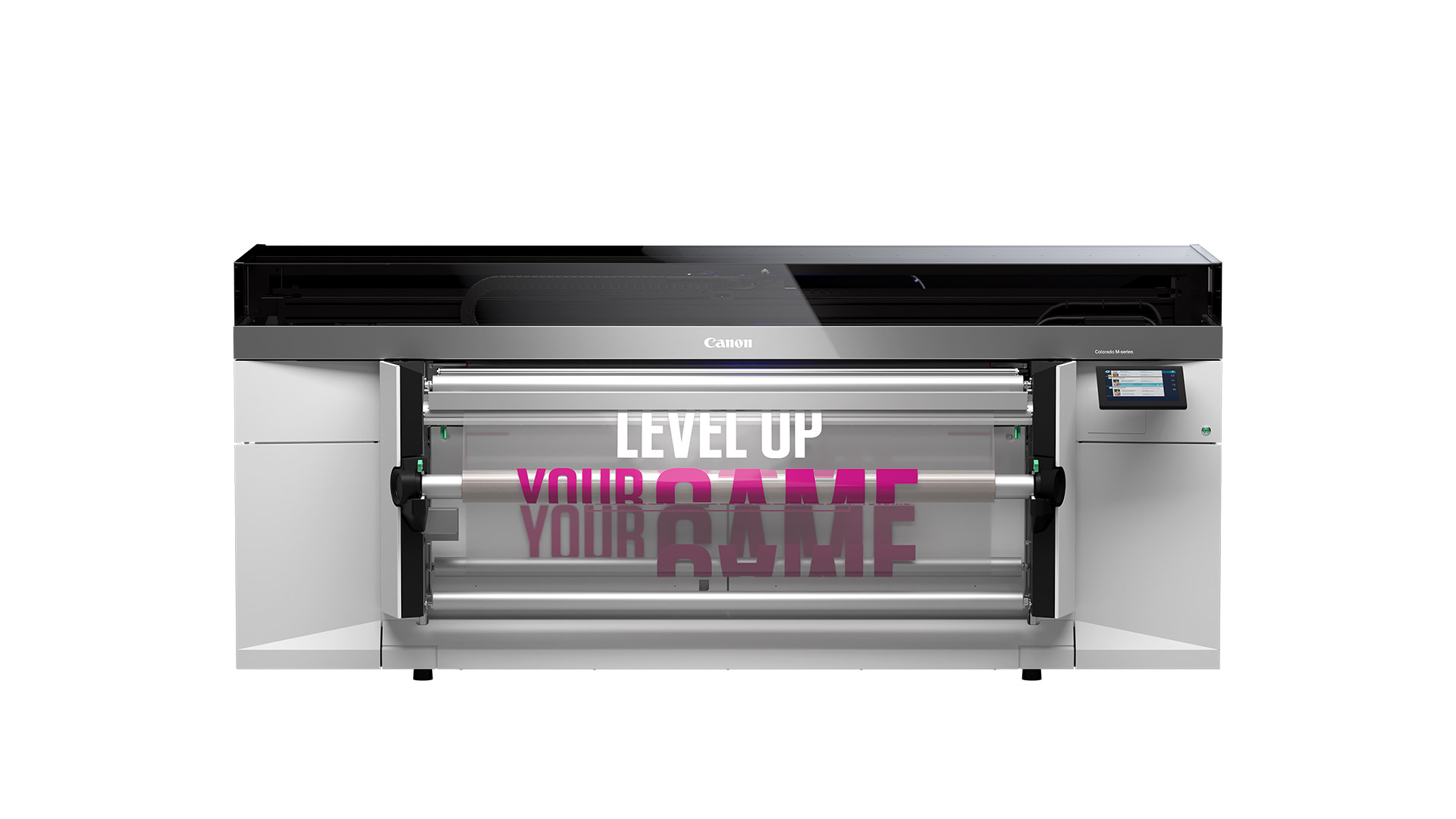 30th March 2023 – Canon today launches the new Colorado M-series, a modular 1.6m roll-to-roll printer with two speed configurations and now also with Canon UVgel white ink, boosting the printer's unmatched productivity and substantially expanding the range of applications that customers can create. 
Retaining Colorado's industrial build quality, the new M-series design is based on a single platform that can be configured to customers' needs and grow with their business, with easy in-field upgrades. The scalable series includes two base models (M3 and M5) offering a choice of output speeds (cruising speed of 29m2/hr [312ft²/hr] and 40m2/hr [427ft²/hr] and maximum print speed of 111m2/hr [1,195ft²/hr] and 159m2/hr [1,709ft²/hr] respectively), with the option to upgrade from one model to the other. Both printers can be easily upgraded to 'W' versions for white ink (M3W and M5W).
The introduction of a white UVgel ink maximizes the scope for customers to benefit from UVgel's renowned performance advantages for a full spectrum of premium graphics and décor applications – for example window graphics, labels and wallpaper. With this addition, and with new media detection sensor technology for easy media handling, Colorado M-series customers can expand their typical product offering using heavy structured, transparent, colored, reflective and magnetic materials.
The unique gel formulation of Canon UVgel ink translates to fast build-up of dense and opaque white images in fewer passes than with conventional printing technologies, and printed output maintains its original whiteness over time. UVgel's particular properties also eliminate many of the production, nozzle-cleaning and maintenance issues commonly associated with white ink, offering smooth, error-free printing, minimizing ink usage and waste, and maximizing productivity.
Customers can also choose the popular FLXfinish+ option with their Colorado M-series printer, allowing them to add matte, gloss or mixed matte and gloss on the same print, without additional varnish. High-volume customers can automate the print-to-finish process with a UVgel Print Factory or UVgel Wallpaper Factory configuration, which seamlessly integrates the Colorado M-series printer with cutting, rewinding, taping or sheet stacking to manage volumes of at least 50,000m2 (500,000ft²) per year with minimal operator time.
 Peter Wolff, Chief Marketing Officer and Senior Vice President Canon Production Printing says: "Ever since they burst onto the market, Colorado printers with UVgel ink have set the highest bar for speed, quality and all-round productivity. On top of these business-critical performance criteria, customers today want to make smart, environmentally-responsible investments in large format graphics printing solutions that can evolve with them and help them tap into lucrative creative applications, products and markets. With the addition of an easy-care white ink option, the new modular Colorado M-series is the growth engine that businesses need to level up their capabilities and turn ideas into reality."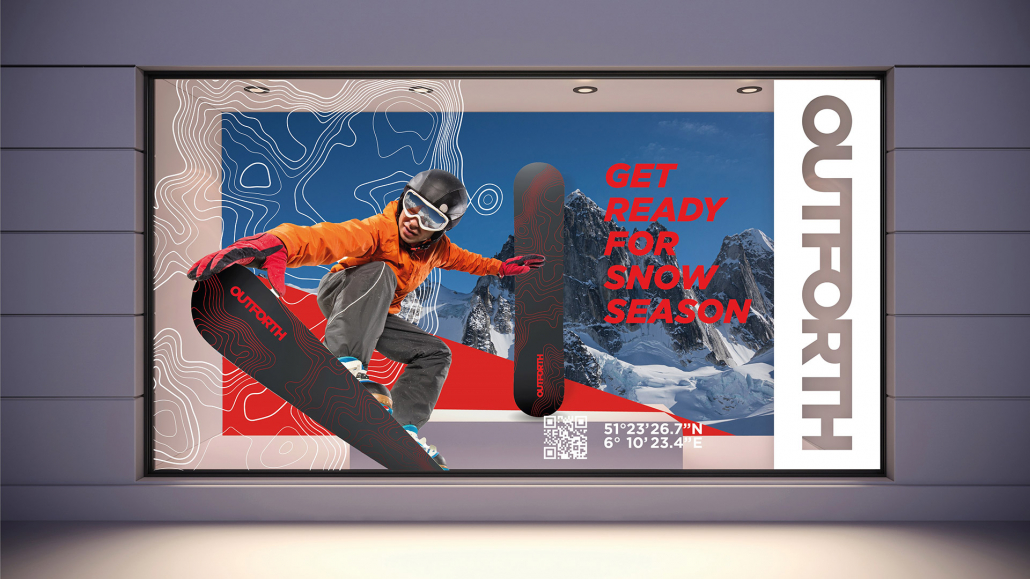 Canon UVgel ink delivers pin-sharp image quality and consistent color, while its instant drying properties enable immediate cutting and finishing, and its ultra-durability removes the need for lamination. Like previous Colorado models, the M-series is designed to handle the workload of multiple legacy roll-to-roll printers, with industrial-grade round-the-clock reliability and unattended printing with minimal operator intervention. The new M-series Colorado printers are supported by PRISMAguide XL, the easy and powerful make-ready software which results in effortless production runs with consistently high quality.
Compared to other ink technologies such as latex or eco-solvent inks, UVgel technology consumes up to 40% less ink to build up the same image quality and color intensity. The low-heat, energy-efficient LED curing system and 'instant-on' operation results in reduced energy use compared to other technologies. Furthermore, with UVgel technology, customers can print on environmentally responsible materials such as PVC-free and paper-based media, even uncoated. This means the Colorado M-series printer fits perfectly in a sustainability-conscious organization.
The Colorado M-series is designed with low total cost of ownership and rapid return on investment in mind, thanks to the lowest operating costs in its category, the ability to produce high-value applications, and the unique modular upgrade options.
The Colorado M-series is available immediately via accredited partners as well as Canon's direct sales organizations.
Related Posts
27/02/2023
News
HUNKELER INNOVATIONDAYS, Switzerland, 27TH February 2023 – Since its launch in 2020, the Canon varioPRINT iX-series sheetfed inkjet press has proven its value as a high-quality, highly reliable production system for its users, with 275 global orders and installations and 30% of all varioPRINT iX users worldwide opting for a second press or more. In […]
Learn more
27/02/2023
News
HUNKELER INNOVATIONDAYS, Switzerland, 27TH February 2023 – Canon today announces the launch of the ProStream 3000 series, the next generation of its high-speed, web-fed inkjet presses for commercial print. Built on the established ProStream technology platform, the new ProStream 3000 series delivers consistent offset print quality at industrial speed on a wider selection of substrates […]
Learn more
https://cpp.canon/app/uploads/2023/03/ColoradoM_Front_Angle_White_Ink.jpg
1080
1920
Pim Odekerken
Pim Odekerken
2023-03-30 10:00:51
2023-03-30 13:37:26
New Modular Canon Colorado M-series Roll-to-Roll Printer Brings Scalable Speed and Easy-care White Ink Option