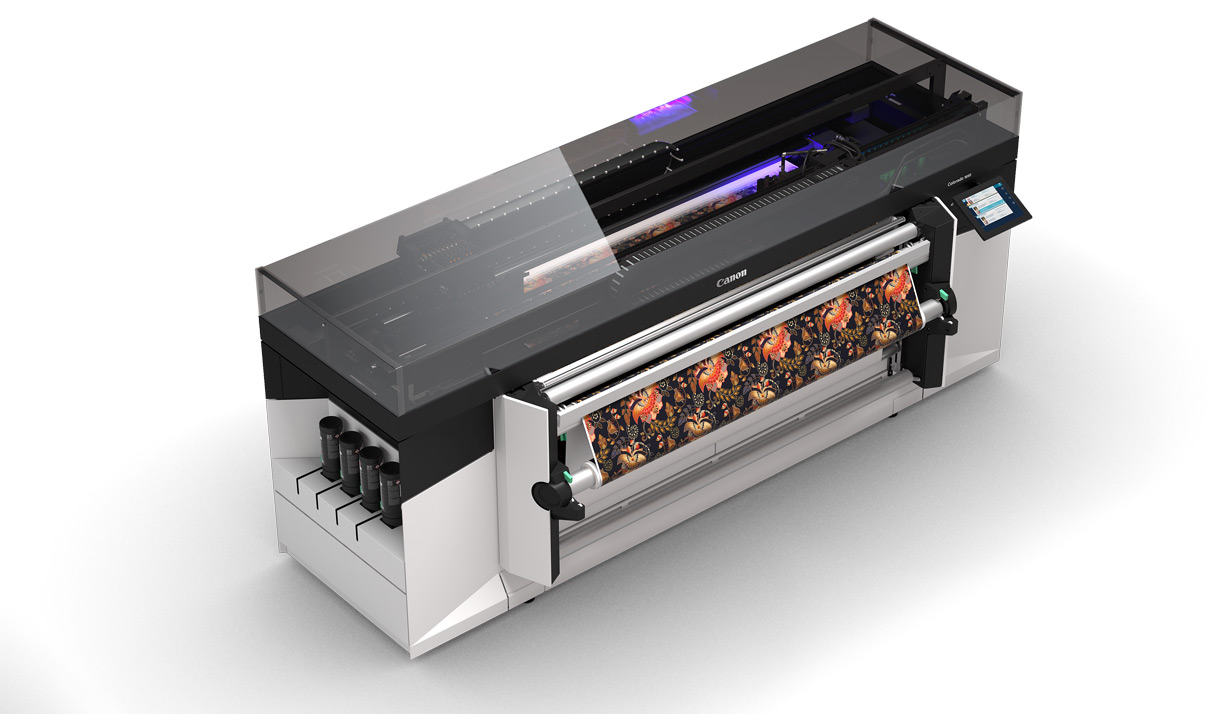 1
FLXfinish+ – Matte or mixed matte and gloss without changing ink or media or extra channel
2
Reduced ink usage – UVgel inks form a thin layer on top of the media. This requires less ink than a traditional inkjet ink would to produce vibrant colors, which soal into the media.
3
UV curing – Instand dry prints with UV LED lights.
4
Refill inks while printing – large 1 litre ink botles and a 2.5 litre ink reservoir allow operators to refill ink while printing.
5
PAINT nozzle monitoring – the nozzles are continuously monitored with Piezo Acoustic integrated Nozzle technology (PAINT) and corrected if needed.
6
Double-sided printing – Make double-sided prints easily and without hassle, for example for large outdoor banners or Point-of-Purchase that are visible from both sides.
7
Roll winding module – The automated roll winder module increases the ease of use of roll-to-roll systems and reduces errors.
8
2 media rolls with online switching and automated media feed
9
Inside-roll printing – print at the inside of the roll for maximum media flexibility and specific customer requirements
Colorado 1650: the flexible choice
The Colorado 1650 allows print providers to be more productive and cost-effective with their large format roll printing applications. Produce more output in less time at a lower cost through innovative Canon UVgel technology.
The Colorado 1650 offers a truly impressive application range, thanks to two additional technologies: the more flexible and stretchable formulation of the UVgel 460 inks and the ingenious FLXfinish+ technology. The UVgel 460 inks provide perfect image stability even when folded, bent and wrapped. And with the FLXfinish+ technology, you can print your applications both with a flawless glossy and a luxurious matte finish, independent of media finish, doubling the range of your artistic freedom. Think of designer wallpaper, stunning decals, luxurious soft signage and front- and backlits with the deepest black that make people stop and take notice.
Unique results, unique technologies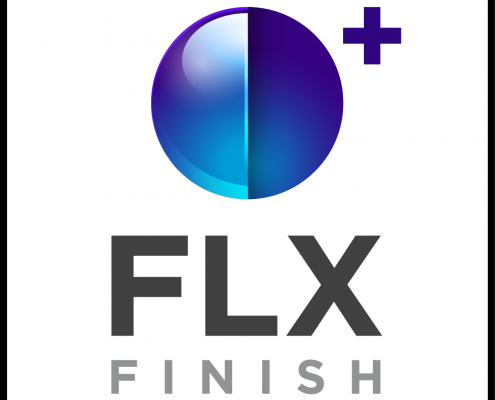 Enables matte or gloss or mixed matte/gloss finish without changing ink or media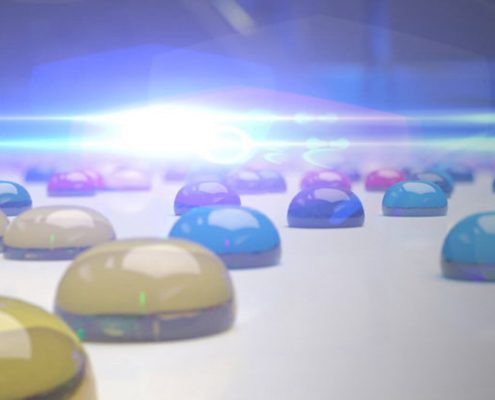 Unique technology combining all strengths of existing technologies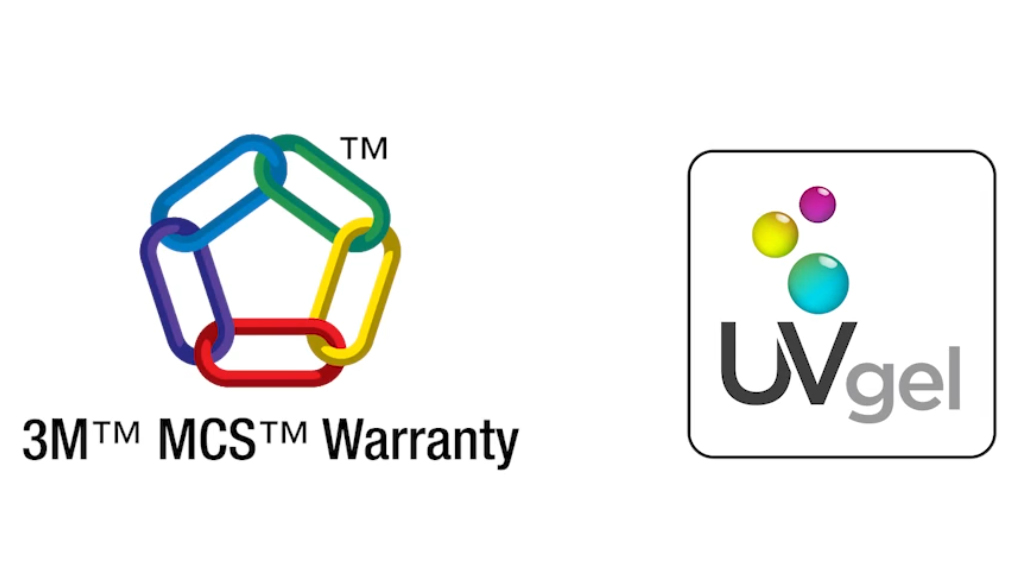 Canon Production Printing announces that 3M has recognized the exceptional quality of the Colorado 1650 and its UVgel 460 ink for approval in their 3M™ MCS™ Warranty program.
https://cpp.canon/app/uploads/2022/10/cpp-featured-3m.jpg
581
1032
Pascal van Opbergen
Pascal van Opbergen
2022-10-19 10:00:47
2022-10-19 16:59:39
Canon Colorado 1650 UVgel ink approved for 3M™ MCS™ Warranty program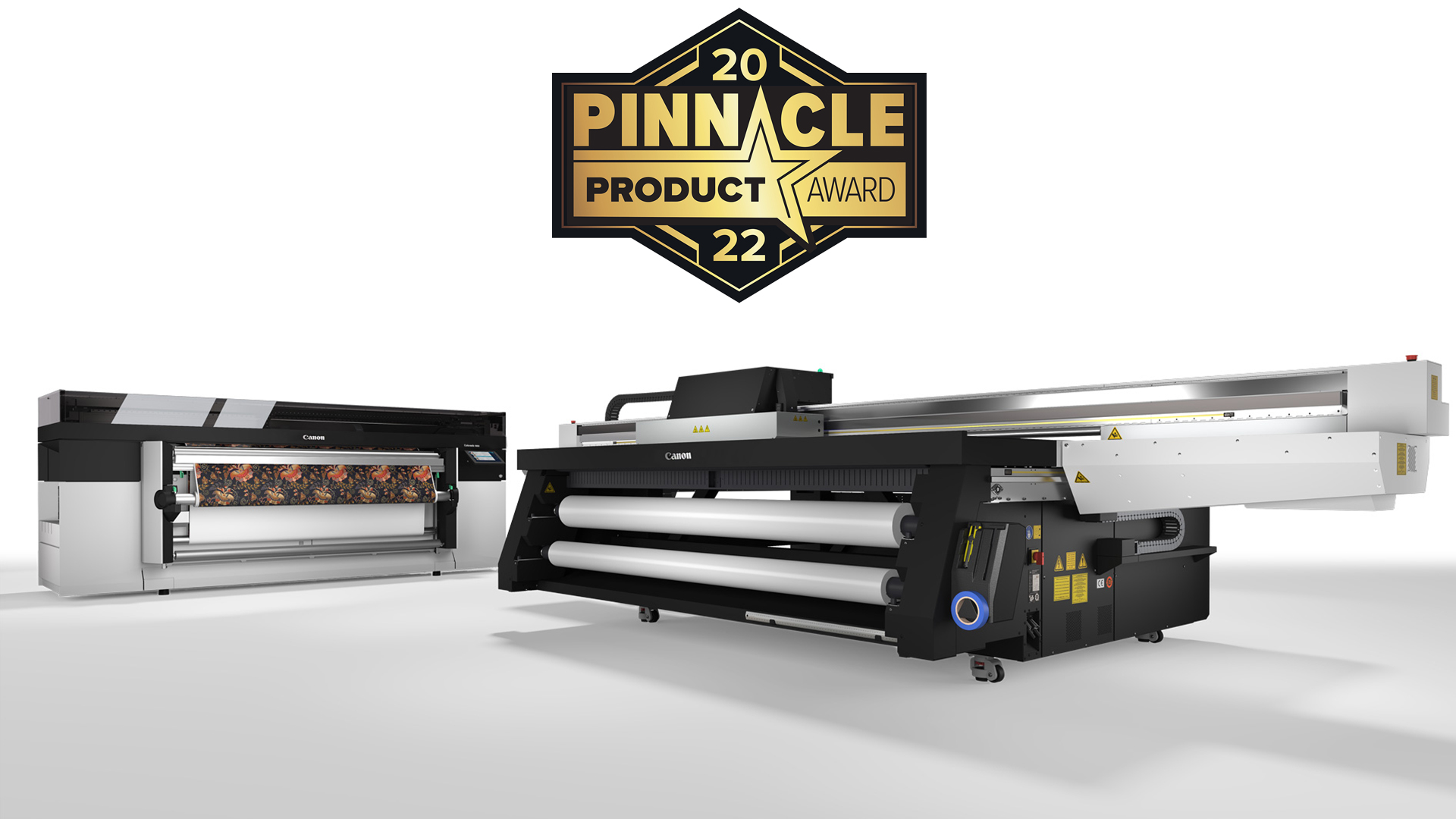 Canon today announces that PRINTING United Alliance has again recognised the quality of Canon's production printing products and technology with five Pinnacle Product Awards and one Pinnacle InterTech Award.
https://cpp.canon/app/uploads/2022/10/lfg-award.jpg
1080
1920
Pascal van Opbergen
Pascal van Opbergen
2022-10-12 15:45:17
2022-10-12 15:48:28
Canon wins six Pinnacle Awards across multiple categories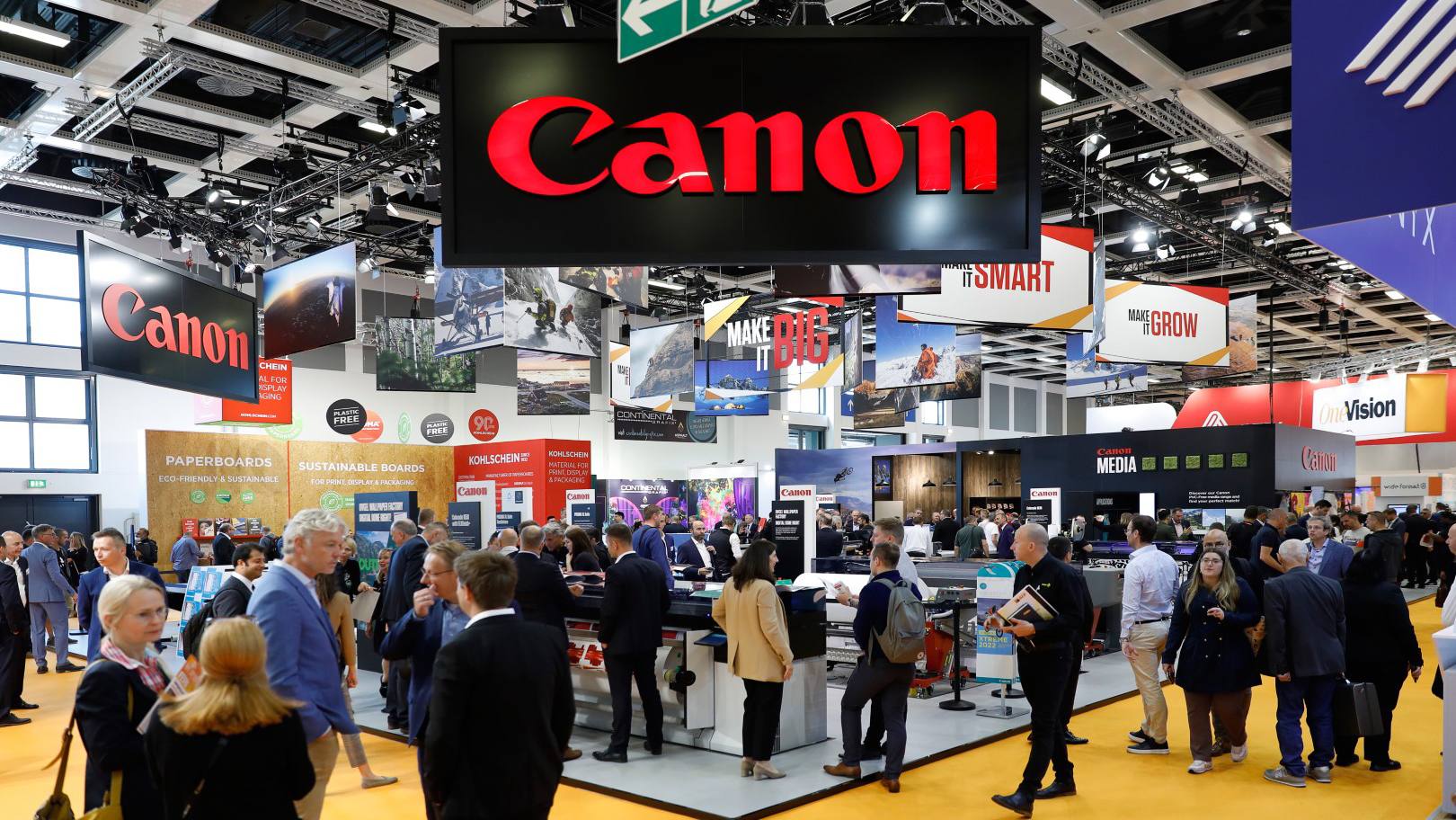 At FESPA 2022 in Berlin, Canon has revealed three European premieres: FLXfinish+, Arizona 6100 Mark II series and PRISMA XL Suite.
https://cpp.canon/app/uploads/2022/07/FESPA-2022-Day-2_155-Large.jpg
912
1620
Pascal van Opbergen
Pascal van Opbergen
2022-05-31 08:50:44
2022-07-25 12:22:02
Three European premieres at FESPA 2022
To get more information about pricing and availability in your area, use the button. This will lead you to your local Canon website.